If you already have a website, but it does not seem as professional or visually appealing as you would like, or it's not performing or effectively addressing your marketing needs as you would like, we can help you redesign your entire website to effectively address these issues.
Nothing remains static in this world and same is also true with your website. The look of your website can make or break your online presence. Attention to detail and good design sense can go a long way and contrary to what someone may have told you, you do not need lots of bells and whistles to attract and retain a lot of visitors to you website.
Why redesign your website?
There are several sound business reasons why you should consider redesigning your old site to realize true benefits.
1. If it's not bringing measurable & tangible business returns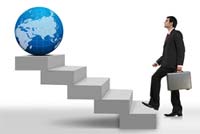 If your current website is not bringing measurable and tangible business returns like desired sales or sales lead via qualified inquiries, then its time to evaluate your current design for a carefully redesigned website to address your website goals.
In any case, measurable goals and objectives of your online presence is the starting point not the design.
2. If it's not mobile devices friendly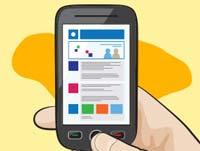 As explosive number of people are accessing the internet using mobile devices there is an increasing need for responsive websites that automatically adapts to wide range of devices, from large desktop computer monitors to mobile phones and tablet devices.
If your site is not yet mobile friendly, you are missing real business. A Responsive website offers several benefits such as cost saving and increased website reach to large mobile users among many more.
3. If it's not optimized for higher search engine ranking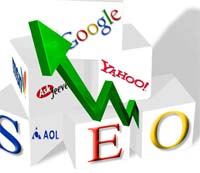 If your website is not properly optimized for search engines and is missing from the first page of popular search engines for your core business keywords, it makes sense to consider redesigning the whole website to include properly SEO optimized contents and appropriate SEO measures for desired SEO goals.
A properly search engine optimized website would rank high on first page for relavent keywords that would typically brings targeted visitors to your website that can provide publicity, increased revenue, and exposure like no other channel of marketing is capable of.
Benefits of website redesigning and maintenance
Realize your measurable website returns in terms of increase sales or inquries etc.
Rank high on search engines using proper SEO measures that brings targeted visitors
Increased reach to exploding mobile user base with a mobile optimized website
Increase sale and conversion ratio due to expanded reach and higher SE ranking
Enhanced user experience using latest web technologies to deliver interactive and responsive website
Save cost of creation and maintaining multiple versions of website for different devices using 'responsive web design technology'
Keep your content up-to-date and fresh
Our Website Redesigning Methodology
Our website redesigning methodology is an self learned iterative process that we will keep revisiting till we achieve all the desired objectives. Typically it involves: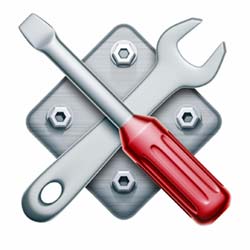 Fresh layout design and CSS coding
Mobile devices friendly design consideration
Graphical objects optimization
Meta tag and alt tag optimization
Design new user friendly and easier to operate navigation
HTML validations and other code compliances
Consider browser compatibilities
Consider search engine friendly requirements (SEO)
Install website analytic code to monitor performance variance
Dedicated content creation to address SEO objectives
Rewriting textual contents to address SEO objectives
Website Redesign Process
Redesigning a website may involve change in overall layout, enhance functionality and user experience, make it more easier to navigate, change pictures and visuals for ralevency and optimization, reqrite text to address your site's SEO goals, streamline over all user interactivity and experience, all with an aim to address your current marketing and business goals.
With a foresight toward Search Engine Optimization (SEO), we will evaluate each and every aspect of your current website to optimize the web pages, graphics, navigational objects and HTML code to ensure that you stay abreast with your competitors. Your redesigned Website can be a vital step toward success in your business.
Website Redesigning - General Quote
Please fill this form to enable us quickly provide you our cost estimates for your website redesigning requirements