Since our inception in 1996, we have been consistantly engaged in delivering affordable website designing and web application development to our Indian and overseas clients that has helped them maximize their profit.
Cyberindian WebMatrix specializes in creating a visually appealing, professional looking yet affordable website for you. We boasts of affordability based on the fact that we only use free and open source software and tools for all web designing and web development jobs that substantially brings down the cost.
Our Web Development Expertise
The technology mix we expertise covers technologies like Java, JavaScript, Ajax, CSS, PHP, XML, XHTML, HTML5, CSS3 etc. and the categories of web development includes:
HTML5 / CSS3 development
Responsive website development
Creative Web Design
Custom content management systems (CMS)
Web Application development (PHP/MySQL)
Ecommerce Website Development (Magento)
Corporate websites / Portals
Small business websites
Brand websites
Knowledge Management Websites
Microsites
Portal Development
Types of Websites
Websites can be classified as being either static or dynamic. Static websites are usually coded primarily in only HTML (HyperText Markup Language) whereas Dynamic websites use programming languages to integrate your website with a database that stores live data that can be used to build your individual webpages.
Open Source Software & Tools
We rely heavily on a popular combination of open source software to develop and deploy their websites and applications. This combination is often known as LAMP-an acronym for Linux, Apache, MySQL, and PHP.
For dynamic applications, we use Professional Hypertext Pre-Processor (PHP), which has surpassed Microsoft's Active Server Pages (ASP) in usage for dynamic web applications. The popularity of PHP is also due in large part to its integration capabilities with open-source database software like MySQL.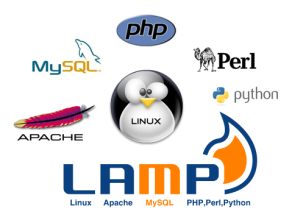 Our Expertise
Customized PHP / MySQL development
General Quote
Please fill this form to enable us quickly provide you our cost estimates for your website development requirements