Whether you require a simple online store with shopping cart or a feature rich online megastore, Cyberindian WebMatrix has the required capability and experience to provide a flexible, secure and robust eCommerce solution that best suit your business needs.
Magento eCommerce Solutions
Magento is an incradibly powerful open source eCommerce web application that is robust, highly scalable and rich in features. It been used by well over 155,000+ eCommerce sites worldwide, ranging from smaller eCommerce websites to large multinational businesses such as Samsung.
Feature rich Magento application provides the online merchants a sophisticated user interface and administrative control panel to control the look, content as well as functionality of their eCommerce website that can also reflect their customized brand.

Featuring a highly intuitive administrative interface, Magento application allows easy search engine optimization, powerful marketing tools in addition to sophisticated product catalog management tools allowing developers or online merchants unprecedented power and ease to build and manage eCommerce portals that best suit their business needs and are unique in look and feel.
Benefits of Magento eCommerce Application
Open source – There is no upfront cost of software and updates are also available for free (Magento Community edition).
SEO Friendly - Easier search engine optimization that would result in improved search engine ranking
Scalable - Magento is built to scale from 1 to a million products, circumventing most common pitfalls for developers.
Mobile Friendly – Magento community edition comes bundled with a basic mobile theme called iPhone that adapts to most of mobiles and tablet devices.
Ready to use - Stock Magento comes with simple, configurable, grouped, bundled, virtual and digital products allowing online merchants sell parking tickets, eBooks and digital music at the same time, without requiring any extensive preparation.
Easy products upload – Any amount of products can be quickly uploaded using standard spreadsheet formats.
Payment gateway integration – Application comes with several popular payment gateway integrated. Almost every payment gateway service in India has a ready code for Magento making the integration a snap.
User experience – Magento allows developers to create an outstanding user experience using themes and extensions.
Reduce maintainability – Very little manpower is needed to keep the store updated and running.
Key Features of Magento eCommerce Platform
As an e-commerce platform, Magento offers flexible product display options, mobile templates, user account management, multi-store and multi-site functionality, product categorisation, discount and promotion rules etc.
Unlimited categories, products, images
Easy-to-use product manager
Easy-to-use bulk import option
Automatic image resizing and watermarking
Product image zoom
Multiple images per product
Call center order creation from backend
Stock management with made-to-order facility
Google Base & Google Analytics integration
Website Optimizer integration
Product comparisons
Customer Reviews
Customer order tracking
Newsletter subscription
Wishlist option
Send to friend option
Gift message option
Customer group pricing rules
Multi-buy Promotions
Accepts major payment processing gateways
Shipping cost calculator
Quick one-page checkout / guest checkout
Up-sells, cross-sells, related products
Sync products with Google Shopping
Filtering based on price, dimensions, etc.
Cyberindian WebMatrix has the required capability and experience in provoding Magento based eCommerce solutions that includes installation and setup of software, implementation of third party Themes and extensions / addons and integration of payment gateways.
eCommerce Portfolio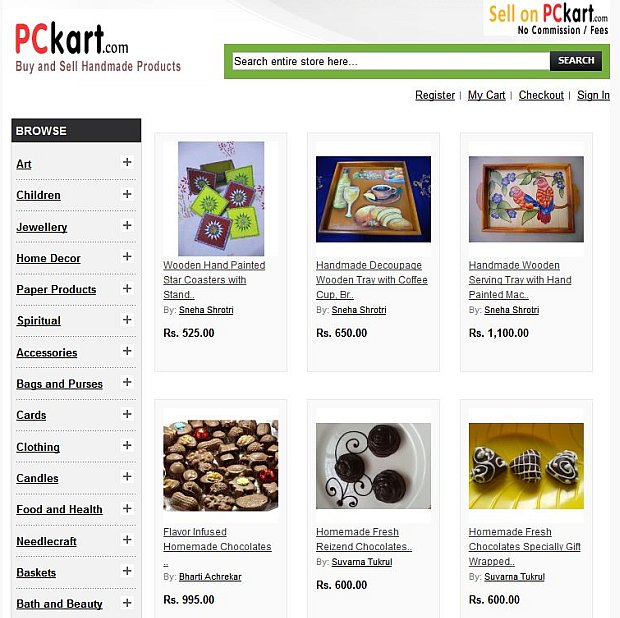 Visit live site
---
General Quote
Please fill this form to enable us quickly provide you our cost estimates for your eCommerce website requirements